Working with Sharath is an absolute delight! He is extremely talented, a quality and no non-sense photographer who will ensure all the beautiful moments of your wedding are captured very well. He comes with a lot of calm and smiles and that's extremely important among all the chaos during the wedding! We absolutely love our images and Sharath has been extremely kind in taking in all our inputs. His candid images capture all the emotions. The pictures are so colorful and lets you re- live the moment every-time you see them. Choosing Sharath for photography has been, without a spec of doubt, one of the best decision we have made. You'll not regret working with him for your wedding. You can simply give him the big bag of responsibility and not worry about it. He will definitely do a brilliant job 😊
Our wedding pictures captured by Sharath are spectacular, we are so happy!! He made us comfortable right from the beginning. He's done an amazing job of capturing wonderful moments on our big day, even those we missed. It was easy working with him and his team, and a great experience. The energy and enthusiasm, he and the team showed throughout was exceptional. His work clearly reflects his passion. Thanks to Sharath for making our special day even more special! We highly recommend him!!
Sharath did a wonderful job in capturing beautiful candid moments. We only realized how much fun everyone had at our wedding only by looking at the photos and videos Sharath took! Sharath was very accommodative to our requests and adjusted beautifully to our comfort level. He was at the wedding more like a friend and not just a photographer. We highly recommend him for every event.
Folks, you should certainly know the kind of dedication & passion his(Sharath's) team has towards the work which reflects in their genuine desire to deliver the perfect candid moments worth cherishing a lifetime! Sharath has an incredible eye for detail that makes his works exquisite. Indeed his captures are a great combination of candid moments with quality pictures. On the day of wedding Sharath showed up earlier than planned which was very kind enough of him to capture the moments naturally. Every picture tells us the story & bring back the feeling we had on my sister's wedding day. Very glad to have chosen Sharath as our photographer & highly recommend him for your BIG day!
I knew from the time of my engagement that I wanted Sharath to capture all the precious moments of my wedding. Being his friend, I was apprehensive about his availability because he was busy shooting celebrity weddings while my parents were apprehensive because he had taken up photography only as a hobby. When he accepted my request, it was the best gift I could have ever had. Hailing from a large extended family, wedding is when I get to meet all my relatives. Seeing them come to wish me put a warm smile on my face throughout the day and the night of back-to-back rituals and meetings and greetings. Sharath has captured all those happy smiles, generous laughs, subtle emotions, curious peeps and also the boredom few of them felt. The top notch quality of his photos and the artistic ingenuity in each of them gives no much room for crafty editing. My parents unanimously agreed that no one else could have done any better. I may not have mentioned this to him, but he has become sort of a celebrity himself in my family. I have won so many accolades on behalf of him, I feel elated myself. Thanks a ton Sharath for putting up with my rigidity, yet giving me beautiful memories packed in frames.
Photography is a beautiful art and a photographer , a beautiful artist! Being a very talented and amazing photographer, you have captured precious moments of our life. Thanks a ton for giving those moments in the form of photos. Your photos tell a story which even million words wont be able to express this beautifully. You are really amazing and the best photographer I have ever met.
Sharath Padaru's work was done to such a high standard, he is very professional and confident in his work which I think is really important. He captured our wedding perfectly. Every little detail was captured to treasure as precious memories forever.We can't thank you enough for all your hard work, we never thought we would have pictures like these. We would highly recommend him to other couples for their wedding day as he did such an amazing job on ours. Thank you Sharath :)
Hey Sharath! What a memory you have given us :-) Thank you from the soul for capturing such beautiful moments of the most important event of Shruti's and my life. It has been 2.5 years now and every photograph reminds us of the moment and feels we are living it right now. I do not understand how you do it, but I am sure you have done it the best and will definitely keep doing it the best. Thank you again for the memories. Hope you create such wonderful memories to many other souls.
Among the various different aspects of planning a wedding- Photography was given utmost importance by my husband and I. It was during our extensive search that we were recommended Sharath by one of our friends. Sharath is friendly, extremely polite and a wonderful human being to start with, his patience, dedication, and attention to detail can be seen in every click. Sharath took out time and discussed our needs well in advance. He also helped us select good stage decor and discussed with our decor team about the lighting details. He and his team were very punctual for all our events. He worked tirelessly right from early morning shifts to late night to give us some magical pictures. One of the best things about Sharath and his team is that- they do not interrupt the wedding proceedings at all. Unlike most of the photographers who ask you to pose for the camera- repeat it N number of times till they get their shot- Sharath absolutely does not endorse this. This way you are completely in the moment and there is not an artificial emotion that you have to emote to. He delivers his content on time. Selecting pictures for an album can be a task as you do not know which ones to leave out. His pictures weave a beautiful story and help us relive every moment of our wedding when we look at them. We would highly recommend him to other couples for their wedding day as he did such an amazing job on ours. Thank you, Sharath!!
Sharath is a wonderful candid photographer. He was very co-operative and understood our taste. We are really happy with all the beautiful moments he captured from our wedding.
Me being a photo enthusiast did happen to check his clicks apart from wedding genre and each picture is a unique and splendid with a tinge of creativity . He is very dedicated and professional in his work gives his 100 % to not to miss on those subtle moments of your fairy tale wedding which are cherished for years to come... Those well timed shots speaks endless joy ...mix of emotions from a kid dancing to those fast beats to a lovely bride and groom exchanging cute gestures. I take this opportunity to thank Sharath for all d exquisite moments captured and I'm extremely happy to write this testimony.
Hey Sharath! Sreeni and I could not possibly have gotten better pictures at our wedding location without you. Thank you so much for all your efforts. The pictures turned out to be way better than what we had imagined in the temple. We can't wait to frame some of them in our drawing room already!! :)
Sharath is a fantastic photographer who specializes in candid clicks. He was the guy in charge at our wedding a couple of years back and the only problem we encountered was trying to choose our favorites, because there were so many amazing shots. We were camera shy initially but he made us feel comfortable and did a great job in taking beautiful pictures. I would definitely recommend Sharath to anyone!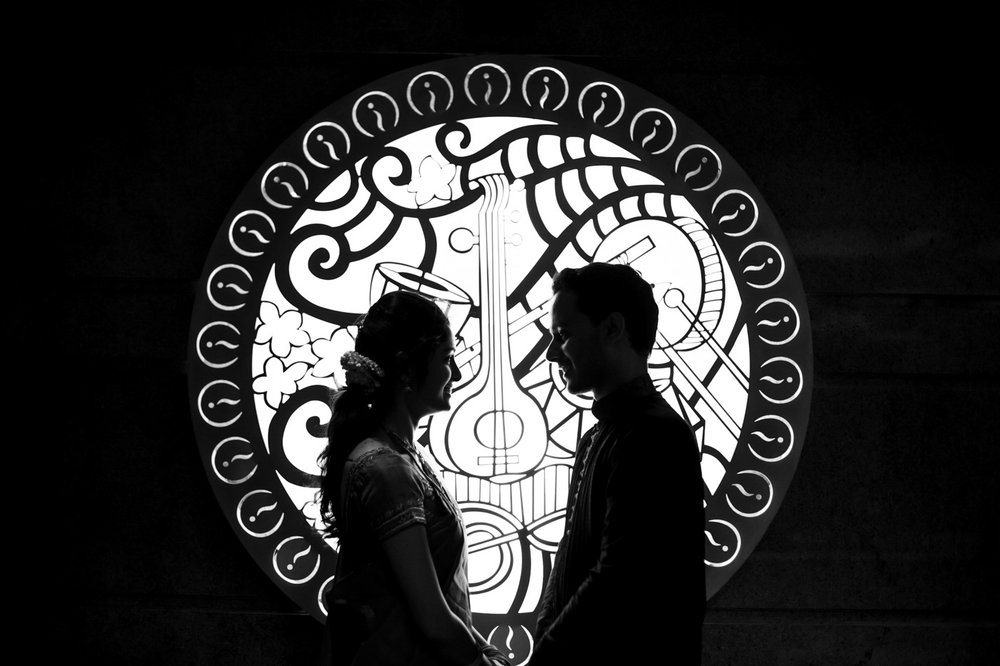 It was a really pleasant time that we shared with Sharath and his team. In a few days, they seemed like family. They made the entire experience very easy and enjoyable. Sharath was completely involved in the entire creative process of the marriage. His suggestions were very practical and creative. He completely understood our sensibilities. Looking back at the photos seems like the time has come alive again, and not just mere photos of events. It's amazing how Sharath captured all the people in the marriage candidly and yet worked inconspicuously. The process of designing the album was also very constructive. We built on each other's ideas and suggestions.
In a creative process, the freedom to try out different possibilities is what makes the outcome great. That is what we as clients should give Sharath and his team. Thank you very much Sharath, for giving us this experience and capturing it so beautifully.
Wedding moments are something you live once and you want everything to be perfect for your grandeur occasion. I just can't describe in words what Sharath is capable of. He works with atmost proficiency and you can take him as a family member when he is around.

These are just few of the qualities from my work with him and trust me list would not stop :
Flexible
Artistic
Creative
Responsive
Caring
Down to earth....

He has reasonable competitive price and his work speaks for it.
I made a right decision with Sharath, your decision is your choice but from side I would not have second thought recommending him for his exuberant work.

He made our day and these memorable moments will be cherished through out our life. On our special day of our wedding when there were unforeseen situation he just made us smile and got the brilliant shots.

Don't worry if your not photogenic, shy or don't know to pose.... Cause with Sharath you don't need to be one he will take care !!! You are in safe hands !!!

Thank you so much Sharath.
Sharath Padaru's work was done to such a high standard, he is very professional and confident in his work which I think is really important. He captured our wedding perfectly. Every little detail was captured to treasure as precious memories forever. We can't thank you enough for all your hard work, we never thought we would have pictures like these. We would highly recommend him to other couples for their wedding day as he did such an amazing job on ours. Thank you Sharath :)
Sharath and his team did a spectacular job in capturing all the aspects of my sister's wedding. Some differentiating factor in his work was his passion for the job, the way emotions were captured in various parts of wedding and his innovative ideas for each shoot. Sharath also got involved in the decor of venue and made the whole event even more memorable with extremely valuable inputs. His energy and ideas are commendable and it was fun having Sharath on our wedding organization team. In short he etched the memories of the wedding in the most splendid way possible via his photographs.
The first thing I told Sharath was to capture the emotions of my sister and my mother as I will not be able to witness it myself. I must say, that he did an EXCELLENT job. He truly understood what I wanted out of the photos, not just mine and my husband's images but also of the people who mattered to us. A good photographer for me does not ask you to pose for photos but captures the candid images, by the word candid I mean, not asking you to pose candidly?, but just click. Thank you, Sharath for the amazing memories you have given of my wedding.
Sharath is a wonderful candid photographer. He was very co-operative and understood our taste. We are really happy with all the beautiful moments he captured from our wedding.
It was an absolute pleasure working with Sharath, he was very prompt and took the time to get to know us better before the wedding. His work is exceptional and we would highly recommend him. The pictures are all very vibrant and natural. His photography captured the essence of our event and I am very happy to have chosen him as our photographer.
We were very clear from the beginning that we didn't want to compromise on the photography aspect of our wedding. Choosing Sharath has been one of the best decisions. He's approachable and he made the entire process very smooth for us. We were clear that we didn't want any staged photographs. We wanted to see the true essence of a typical indian wedding and he has captured exactly that. His frames are creative and at the end, we got photos which are colourful, lively and filled with happy faces; the quintessence of our wedding. I would strongly recommend him for your shoots.
He was very polite and friendly and calmly remained in the background, allowing the proceedings to flow naturally without camera breaks ;) The pictures have come out with superb clarity. My wife and I were probably a shy lot, but Sharath did a great job with his candid shots. The moments filled with emotions, expressed or subtle, do not miss his eye. I would definitely recommend his services.
Capturing those precious moments and highlighting tiny things in a big ocassion is an 'art'. And Sharath proved that he is capable of doing both single-handedly! Very few people possess that special 'eye' which sees things that no one else can see and Sharath has that 'eye'. He is calm and quickly analyzes that special moment and captures it. Aug 2, 2017 was a special day in my life when I and Srinidhi started "happily ever after" chapter in our lives. To make this big day memorable and to cherish those fond moments even after we grow old, preserving pictures in an album is the best way! Neither I wanted to pose for a snap nor follow those typical wedding photography trends. I discussed this with Sharath in prior and he definitely did not disappoint me. It was a typical Kannada Brahmin wedding which went on for 2 days comprising of many customs and rituals. 'Dhaare' or the 'Muhurtham' is when there are maximum number of tiny events happening along with 'tieing the knot' ceremony. It's the best event where you get to see diversity in emotions, ages, colors, clothes, showcase materials, jewellery and so on....It all depends on how a photographer focuses on such detailings. We broke the tradition of standing on the stage for hours together giving fake smiles in front of the camera and welcoming those guests we hardly remember....Instead we moved off the stage. Personally met each and every person present. Totally informal. I understand, it was quite tiring for Sharath to run about the entire hall capturing those candid moments. But he did it !! Thanks Sharath for making my wedding album a priceless possession! I highly recommend you all to take his service for any kind of special occasion that you have....And listen, he doesn't over charge!
Passionate' is the word that comes to my mind when you ask me about Sharath. Sharath as I know is very passionate about his work. I really appreciate his conviction and love towards photography or any art for that matter – Be it music, movies, plays anything related to art! If you carefully observe his work, he brings a uniqueness which makes him standout from the rest.
We had lot of fun time during our post-wedding couple-shoot. Those were some of the best memories which we would like to keep forever.